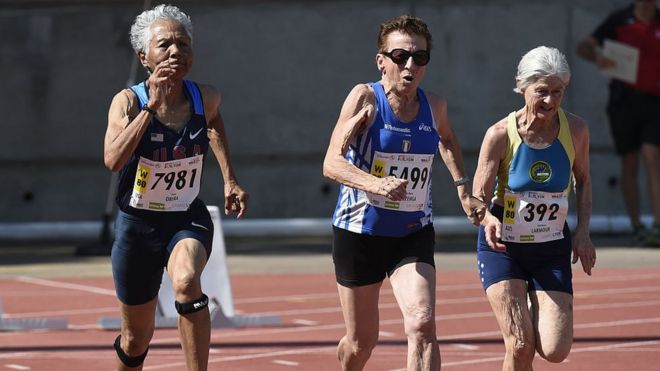 Stephen Harridge & Norman Lazarus writing for the BBC:
The greater health of older exercisers compared to their sedentary counterparts can lead people to believe physical activity can reverse or slow down the ageing process.

But the reality is that these active older people are exactly as they should be.

In our distant past we were hunter-gatherers, and our bodies are designed to be physically active.

So, if an active 80-year-old has a similar physiology to an inactive 50-year-old, it is the younger person who appears older than they should be, not the other way around.